You are hereRecommended Books
Recommended Books
---
Recommended books for sermon series 'Time to Grow Up'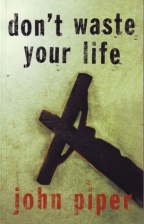 Publisher:IVP
John Piper declares that God created us to live with a single passion: joyfully to display his supreme excellence in all spheres of life. The wasted life - a life that counts for nothing - is one without this passion.
Publisher:Inspirational
Here in Living on the Ragged Edge is an intimate glimpse into Solomon's ancient journal, Ecclesiastes, in which the young king's desperate quest for satisfaction--in work, in sexual conquest, in all the trappings afforded by his fabulous wealth--was as futile as trying to "catch the wind." For those struggling with the anxieties and frustrations of our modern era, the good news is that you can find perspective and joy amid the struggle.Living above Mediocrity is one of Charles Swindoll's most popular books ever, he tackles the problem of mediocrity. With his trademark stories and practical insight, he boldly confronts the issues of self-discipline, laziness, and our tendency to accept less than what we deserve, drawing clear lines between the pursuit of excellence and the pursuit of success in the eyes of the world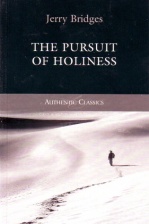 Author:Bridges Jerry
Publisher:Authentic
The Bible exhorts you to pursue a life of holiness, but what does that look like in everyday life? You struggle with a sinful nature within and with a morally polluted world around you. How do you live a holy life? In this companion study guide to The Pursuit of Holiness, you can discover the Bible's guidelines for holy living. This guide includes 12 lessons covering all 17 chapters in the book. Appropriate for individual study or group use.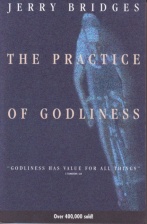 Publisher:Nav Press
Scripture tells us the God has given us "everything we need for life and godliness." But what makes a Christian godly? In The Practice of Godliness, Jerry Bridges examines what it means to grow in Christian character and helps us establish the foundation upon which that character is built. Bridges opens our eyes to see how character formation affects the way we relate to God, to ourselves, and to others.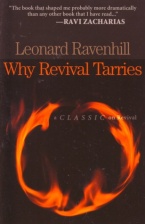 Publisher:Bethany
Leonard Ravenhill's call to revival is as timely now as it was when first published over forty years ago. The message is fearless and often radical as he expounds on the disparity between the New Testament church and the church today. This book contains the heart of his message, A.W. Tozer called Ravenhill "a man sent from God" who "appeared at (a) critical moment in history," just as the Old Testament prophets did. Included are questions for group and individual study.
Publisher:Christian Focus
John Owen insisted on the importance of Christians dealing effectively with their sinful tendencies and attitudes. He believed that God, through His word and Spirit, had provided the guidelines and the power by which this can be achieved. Here, in this work, Owen effectively dismisses various excuses for not engaging in self-scrutiny and yet avoids the current trend for self-absorption. He provides principles to help believers live lives of holiness.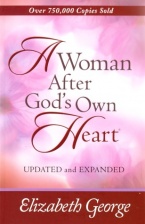 Publisher:Harvest
The aim of this book as the author states is "to make God's desire your own and become the woman of excellence that God has designed you to be." Written with warmth and grace, Elizabeth George shares her own practical insights on how a woman can follow God in every area of her life, including, loving your husband, enjoying your children, caring for your home and most importantly, experiencing spiritual growth. Also included in the book is a helpful study